When I moved to Malta in 2017, I only brought a bag of clothes and my bicycle. It was a typical Dutch city bike, grandpa-style, heavy as my mum's heart when we waved goodbye.
It cost 30 euros to bring it on the plane, so we wrapped it up in cardboard and dropped it off at Amsterdam Airport. A flight later I was on the sunny rock, with my bicycle at baggage claim.
Settling in Malta wasn't the easiest ride. Too broke and stubborn to get a taxi, I took a public bus to the University Residence. My introduction to Maltese public transport had a rough start: it took me two and a half hours and a lot of confusion to get to my new home.
In the meantime, my bicycle was still tied to a pole at the airport, and I was hoping the theft rates aren't as high as in Amsterdam. But distracted by settling in, making new friends, and hanging at the pool, I soon forgot to worry about it.
Only after a week or two did I got frustrated enough with Maltese traffic to get my bicycle from the airport. I had taken the earliest shuttle bus to university, yet still managed to arrive an hour late. That was the straw that broke the camel's back. I could no longer ignore my Dutch roots. It was time to rescue my bicycle.
I hopped on a bus and made my way to the airport once again. I would get there, find my bike, and cycle home. My problems would disappear like a shadow in the sunshine. My bicycle was still there. I ripped off the cardboard and started my journey home.
It was just eight kilometres, not more than my daily bike rides in the Netherlands. But contrary to the flat cycling paths I was used to, navigating the Maltese landscape was like dancing with death.
There are no cycling lanes, no Google Maps directions, and no gears on my heavy bike. I cycled up and down the island's hills, over the highway and through narrow village streets. I used the sidewalk and probably did some ghost driving.
Despite the rocky road, I made it home. It was a mental and physical workout, but I now had my bicycle where I needed it most. It was like I had introduced the Dutch part of me to the island.
Two years and an exchange semester later, I still conquer the island's roads on a bicycle. Like we say in Dutch: you can take the girl out of the Netherlands, but you can't take the Netherlands out of the girl. I swapped my heavy Dutch city bike for a mountain bike and mastered dealing with Maltese road rage.
Cycling here has now become one of my favourite things. Despite the serious lack of infrastructure, delirious Maltese driving, and more potholes than pastizzi, it's fun. Where there are no lanes, there are no rules. I can go wherever I want and no one will stop me.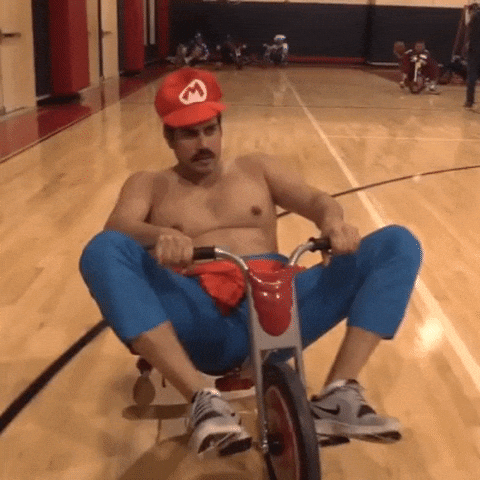 It's the Maltese way of living. It can be frustrating, confusing, and overwhelming at times. But once you learn to appreciate it, it becomes the best thing that will ever happen to you.
In a country where nothing is organised, everything is possible. Even cycling.